Virtual Reality, Augmented Reality and 360 video are powerful tools that can benefit a wide range of industries.
We can help you to understand both the potential and the challenges of experimenting with these technologies, as well as establish a best fit within your existing current outreach strategy in terms of education, implementation and marketing. We regularly contribute workshops, in-house training sessions and academic research, some of which are listed below.
Custom Immersive Solutions
Want to know whether a 360 video, virtual reality experience or augmented reality app best suits your needs? Let us figure out which technology best gets your message across, what the unexplored possibilities are and what the potential risks or limitations might be. We'll help build you a bespoke solution and provide the necessary support for your team to ensure its successful implementation.
We can also help you to craft live immersive events (at trade fairs or conferences) where you can deliver your content face-to-face to prospective clients or in-house staff.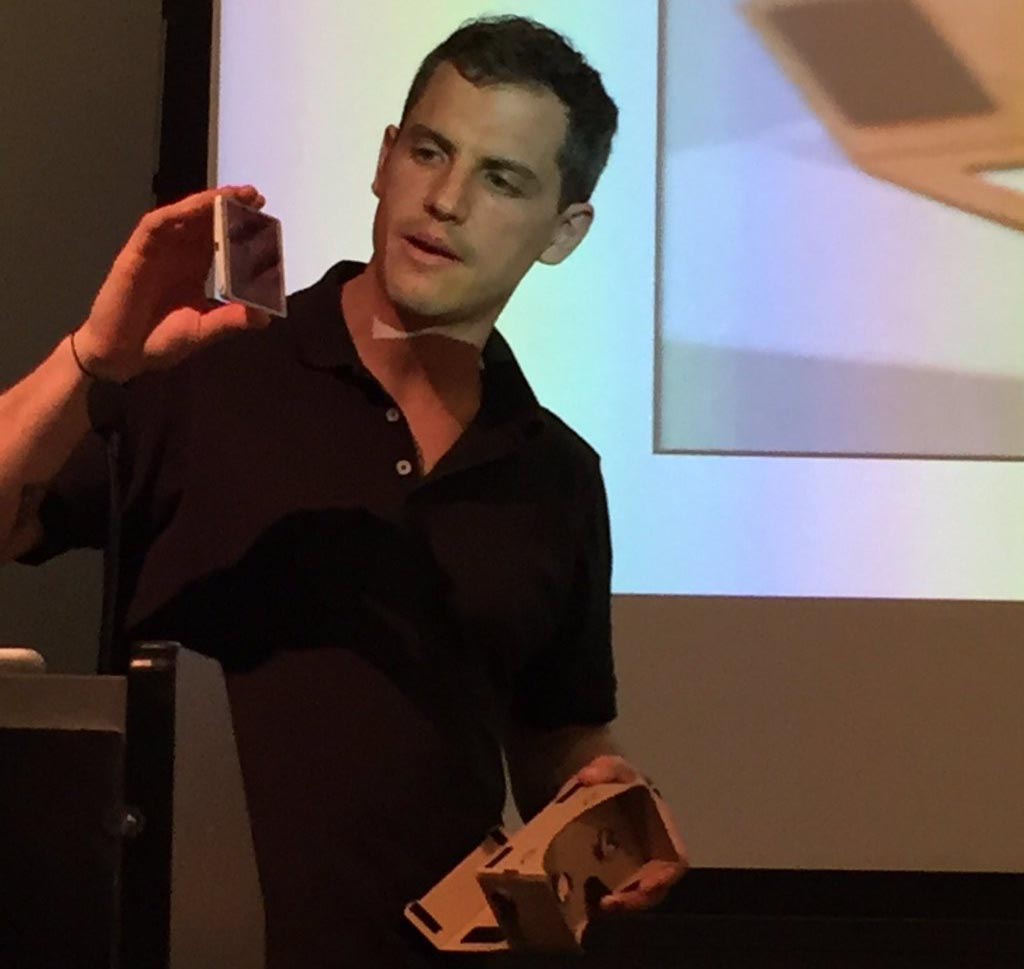 Our staff are recognized thought leaders in the VR/AR/immersive storytelling space, having been featured and given workshops at MIT's Media Lab, The Future of Storytelling conference, the Society of News Design, the Walkley Foundation Storyology Conference, Google News Media Summit, the Newsgeist Unconference, the Boston University Power of Narrative conference, the Online News Association, i-Docs, the Frank conference, the Woodstock Digital Media Conference and New York's Creative Tech Week.
Research / Academic Institutions
From support in curriculum design, to intense one-day workshops or full-semester teaching, our staff have run the gamut. We are here to guide students or those new to emerging media through these new technologies and storytelling practices.
We have contributed to workshops and panels at Columbia university, Parsons, ITP Tisch, Hofstra University and the Magnum Foundation's Photography Expanded Symposium among others. We helped co-create and taught the Immersive Documentary class at the New School Sept-Dec 2016. In March 2018 we co-authored a study on the links between empathy and news content presented in cinematic VR for the Tow Digital Media Centre at Columbia University. Read the paper on the Columbia Journalism Review's website via the link below.
Walking in another's virtual shoes: Do 360-degree video news stories generate empathy in viewers?